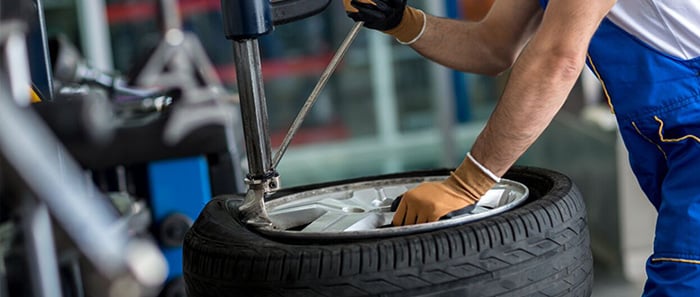 When the rubber meets the road, you need to ensure you're keeping your tires in the best shape you can. Educating yourself about how to maintain your tires and look for problems can help extend the life of your tires, improve fuel economy, and stay safe while traveling along the coast through Wilmington and Jacksonville, North Carolina-and beyond. Checking tires once a month and before a long trip helps prevent tire woes before an emergency occurs.
If you see anything out of the ordinary, you can take a few steps yourself or bring your vehicle to a professional near you to have your tire issues addressed. Fortunately, you have a resource like Parkway Hyundai, conveniently located to all residents in Leland, Ogden, Castle Hayne, and even out to Jacksonville, North Carolina.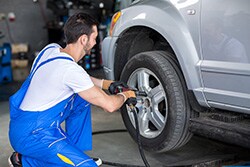 It's important to keep notice of your tires' pressure and tread, which will help maintain the health and lifetime of your tire. A few easy tricks may work to assess if your tire needs repaired or replaced:

Find the proper optimum tire pressure for your vehicle's tires inside the glove box, driver's door, or in your owner's manual.
Properly check tire pressure using an accurate tire gauge.
Take a penny and insert it with Lincoln's head upside down in between the tire treads. If you can see Abraham Lincoln's hairdo, it's time to get new tires.

Regular rotation helps extend the life of the tires every 5,000-8,000 miles and creates more uniform wear. Adjustment of the front and rear suspension parts during tire alignment helps your car handle better and gives you better fuel economy.

Where is the easiest professional tire service in Wilmington, NC?

Parkway Hyundai. We keep a full inventory of tires with a wide selection of brands and sizes, and our experts know just the right fit for your vehicle. We can help you with all the basic tire services you need, including alignment, rotation, inflation, and replacement.

When you bring your vehicle to us, you're guaranteed quick service with the best equipment and most current training from our talented service staff.

If you have any questions about your tires, feel free to bring your vehicle to us so that we can give you a fast and easy diagnosis. Our number one goal is to satisfy you, so we hope you'll choose our Service Department for your next appointment.