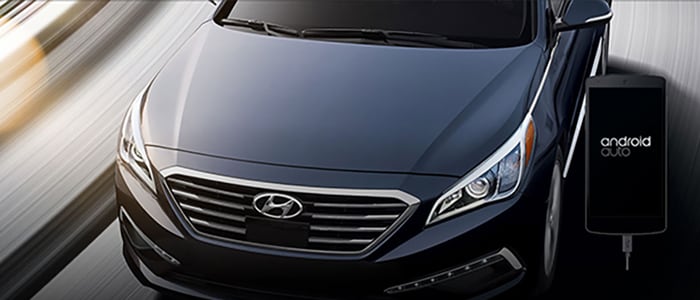 Every brand of automobile claims to value safety over all else. What distinguishes the Hyundai brand is how we demonstrate that commitment to you. Android Auto is a system now offered in select Hyundai models that enhances the safety of operating behind the wheel. How does it accomplish this? The answer is quite simple:
An intuitive interface for ease of use.
Integration of controls in the steering wheel
Robust new voice actions
But how does Android Auto work?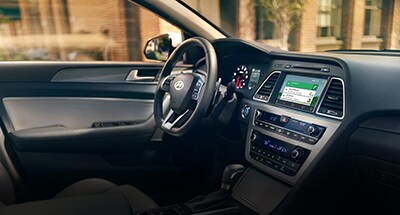 This system organizes pertinent information into user-friendly cards that only appear when they are most needed.
Google Maps with free voice-guided navigation, live traffic information, lane guidance, and much more.
Google Play Music comes free for 90 days, offering on-demand access to 30 million songs-all free of advertisements.
Communicate by making phone calls as well as sending and receiving messages without ever taking your hands off of the wheel.
Best-in-class speech technology makes for unrivaled voice command controls.
And you can access many of your favorite apps and content while in the car. You can get more information about which apps will work at g.co/androidauto.
Here's all that you need.

Android 5.0 or higher. An Android Auto compatible vehicle (we've got you covered there!). And the willingness to have the most interactive and safe driving experience of your life.