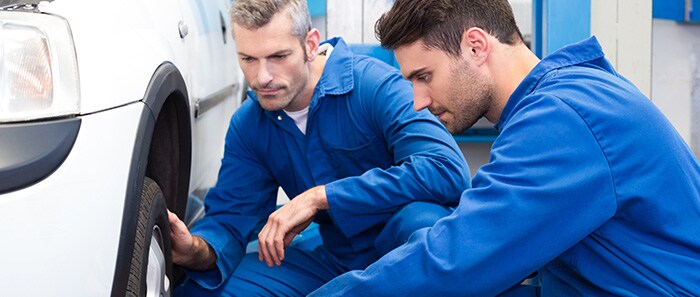 When the rubber meets the road, you want to have the confidence that your tires are in the best shape possible. You want to ensure the efficiency of your Hyundai as well as the safety of yourself and your passengers. So how can you do that? Using an accurate gauge to check your tire pressure is a good start. But getting your tires serviced regularly is always the answer.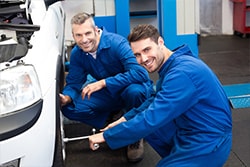 You might know that your tires should be rotated every 5,000 to 8,000 miles, or whenever you come in for an oil change. But when should they be replaced? We recommend having your Hyundai's tires changed about every five years. But there are exceptions. If you notice any of the following signs, it's time to head over to Parkway Hyundai:
Unusual vibration when accelerating or braking
Blistering or bulging on the tire
Cracking in the tire sidewall
Reduced depth of your tire's treads
At Parkway Hyundai, we know that worn tires can wear on your mind. That's why we offer easy, professional tire service at a convenient location in Wilmington, North Carolina. Contact our Service Center at (877) 461-1963 or schedule an appointment online today.